18.06.19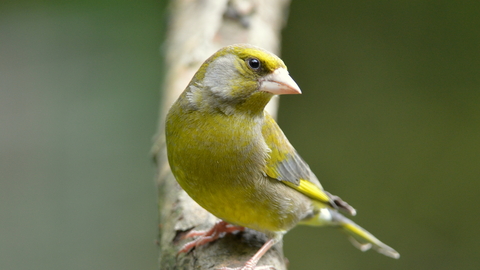 REC was recently commissioned to undertake a Breeding Bird Survey on an area of arable farmland where a population of greenfinch had been sighted. The survey was part of an application to extend an herb and spices wholesale facility.
Greenfinch populations are under significant pressure through a combination of a parasite-borne disease commonly known as 'bird-bath disease' (Trichomonosis) which affects their ability to breath and feed, and the loss of countryside and farmland habitat which has also compounded the effect by forcing finches to feed in close proximity to each other on garden feeders thus increasing the spread of the disease.
Biodiversity enhancement

Fortunately the wholesaler also owned and managed the surrounding farmland for crops and REC has been able to recommend a suit of biodiversity enhancement measures to support the local greenfinch and other bird populations as well as enable the production facility to expand.
This has included boosting seed food within the farmland areas through providing uncut areas, a wide mix of crops, seed rich wild bird cover crops and managed hedgerows that are thicker and more diverse.
REC supports clients in reaching local and national biodiversity targets through our ecological advice, which helps clients to meet the ever-increasing need for sustainable developments by balancing the need for property and infrastructure build with enhancing the environment.
If a development proposal is likely to impact upon habitats utilised by breeding birds, such as arable farmland, hedgerows, woodland, or grassland, REC can provide experienced ecologists to undertake appropriate surveys and provide high-quality advice on how to ensure that there will be no detrimental impacts upon breeding birds.